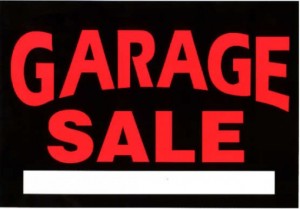 Saturday May 22nd – Starts at 8 AM ends early afternoon.
Annual Garage Sale in Santa Clara. About 20 Homes Participating.
Various Items:
Art Work, Clothing, Bedroom Furniture, Children's Furniture, Office Furniture, Books, Children's Books, Yard Tools, Various Hand Tools, Children's toys, Woodworking Tools and Machinery, Patio Furniture, Costume Jewlery, TV's, Kitchen Items, CD's, VHS Videos, DVD's, Computer Games, Coolers, Basketts, Stero Speakers, Small Electronics and more.
North Area Map
http://maps.google.com/maps/ms?ie=UTF8&hl=en&msa=0&msid=111650083338644603358.00046d2d50d9aab36de86&ll=37.362892,-121.985321&spn=0.023706,0.046349&z=15
South Area Map
http://maps.google.com/maps/ms?ie=UTF8&hl=en&msa=0&msid=111650083338644603358.00046d2d236887b162268&z=15