Beautiful tract of homes that were originally built in the early 1960s. There are approximately 263 single-family homes in the neighborhood, which is conveniently located near Monroe and Bowers Avenue. This is a small development by Santa Clara standards, with homes originally ranging from three to four bedrooms and two bathrooms. The schools in the area are Bowers Elementary, Bracher Elementary, Cabrillo Middle School, and Wilcox High School. All of the schools are within walking distance, and the house is also near Bowers Park and Eddie Souza Park, as well as the Youth Activity Center and Skate Park.
Best Thing About Bonnie Brae
The Bonnie Brae neighborhood's central location is one of its best features. Close to jobs on Santa Clara's northside and the San Tomas Expressway, as well as schools and parks. The neighborhood is established, quiet, and pleasant to walk around. Although the homes are small, the reasonably sized lots allow for expansion possibilities.
Bonnie Brae Market & Listings
Homes We Have Sold in Bonnie Brae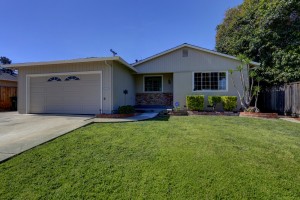 Spacious 4 bedroom 2 bath home in the Bonnie Brae neighborhood of Santa Clara with an oversized lot. This home features a living room and
Single Family Homes
Bedrooms: 3 – 4
Bathrooms: 2 – 3
Size: 1,200 Sq. Ft. – 1,600 Sq. Ft.
The Bonnie Brae development offers a variety of floor plan elevations ranging from 2 – 3 bedrooms and 2 – 3 bath homes ranging from 1,200 – 1,600 square feet.