Commissions at the Brasil Group
How Do We Only Charge a 1.5% Listing Commission?
The commissions you pay when you sell your home are derived from the home's sale price.  When determining commission we consider a number of factors.  
We look at the home's value as well as the amount of work and services involved in preparing the home to be listed. We then propose a commission rate that is consistent with our income model.
If you are selling a $1.5M dollar home, the commission rate that you pay should be less than someone selling a $1M home, considering all the services and work are equal.
We charge our sellers anywhere from 1.5% to 3% in listing commissions and recommend a 2.5% buyer broker compensation commission.  If you are not sure how real estate commissions work, please read our post on real estate commissions.
If you are interested in understanding more about our 1.5% listing commission and what commissions we would charge for selling your home, please give me a call 408-582-3272 or contact me through our seller's contact form.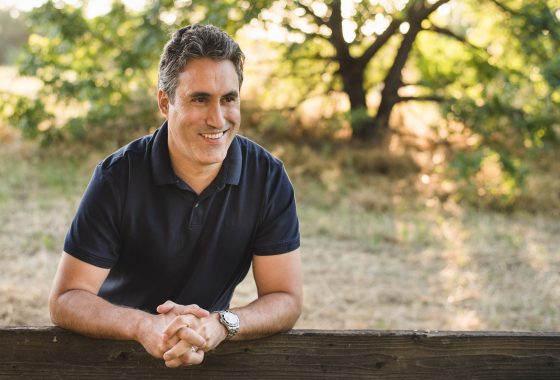 Our Philosophy on Real Estate Commissions
When you purchased your home you paid a lot for it.  You worked hard to buy it, maintain it, and raise your family in it.  So whether you are retiring, relocating, upgrading, downgrading, or leaving it to your children we believe you should be able to keep as much of the value of your home.
Real Estate commissions are high especially when you factor in our local home values.
At the same time real estate is a very demanding job.  It takes an immense amount of time and talent, professional connections, and lots of experience to complete a successful real estate transaction and deliver the best results.
As a homeowner, you probably understand this.  You also understand the importance of selling your home and not going to be satisfied with any real estate professional with low real estate commissions.  You need someone you can trust and someone who can deliver on what you want.
That's how I feel, but I also feel that there should be fairness and transparency in real estate commissions.

What Should I Expect for Paying only 1.5% Commission?
You might be wondering what's the catch?
The reality is, there is no catch.  I just want to be fair, and that means that everyone I work with pays a similar commission according to our model.
Often in our industry, it is common for agents to charge different commissions among their seller clients.  All that varies is the client's willingness to pay.  So a scenario where an agent can have two simultaneous clients with similar homes and is charging two completely different commissions is completely possible and happens frequently.
This is perfectly legal and to some people this is completely fair.   As owner of the Brasil Group, I wanted to model my business practices in a fair and transparent manner.
Our clients should expect to be paying a commission that is consistent with what we charge our other clients and should expect nothing less than our highest level of service.
That means all our clients receive full service. 
What Does Full Service Mean?
Full service means that there is one level of service and that is the best and highest service we offer. 
We understand how important selling a home is and what needs to be done to do it right and get the highest price for our sellers.  So we don't skimp on our service. 
We see every client's transaction as a critical transaction that needs our utmost care and attention.  Whether you pay 1.5% or more, you are getting full service and no excuses.
As a full-service company, we provide a comprehensive suite of marketing tools and services that are designed to get your home sold for the highest price.
Being a local firm that specializes in Santa Clara, we provide unique insight into the market conditions, homes, neighborhoods, and offer information that only an experienced specialist in your area can.  You get a dedicated and experienced professional serving as your one direct point of contact.  
Our listing service is designed to handle all aspects of listing and selling a home.  We call it the Complete Selling Solution, and it was created to make the process of selling a home as smooth as possible by handling many of the responsibilities of preparing a home.  
You may not desire this level of service, you may just want to sell your home AS-IS and that's ok. Understand that we are willing to do what is needed to satisfy your needs and provide you the highest level of service.
For more information about our listing service, check out our Complete Selling Solution.
Conclusion: Why You Should Work With Us
First and foremost, honesty and transparency.  We love our clients and we do great work.
The client relationship is important to us.  After all we are dealing with a very personal and important transaction in our clients lives and we fell the relationship should be built on trust and honestly.
Also we understand that our success depends on our clients, and that is why we are committed to our clients and provide the highest level of service to our clients.
Have a question?  Interested in setting an appointment to talk about your real estate plans?  Contact me today.