How do Real Estate Commissions Work?
What are the Real Estate Commissions in Santa Clara?
There are no set amounts for real estate commissions in our area. They are negotiated between the seller and listing broker and can be influenced by local traditions and the market.  
In most real estate transactions there are two agents involved, with one side representing the seller and the other representing the buyer. Each of these agents are paid a commission when the sale closes.  In our current market, buyer agents are typically compensated at a 2.5% commission rate. This is set on the MLS when the property is first listed.
It is important to understand how much the listing agent will offer as compensation to the buyer's agent.  Once you understand what portion of the commission is being offered to the buyer's agent, you will understand how much the seller's agent will be earning on the deal.
In a scenario where the total commission is 5%, the listing agent could specify on the contract that 2.5% will be offered on the MLS to a buyer's agent, and the remainder will be the listing agent's compensation. Whereas in a case where the commission is 4%,  a listing agent may specify a 2% of the sale price to be paid to the buyer's agent. A seller should be aware that this amount is below the 2.5% market rate that is being offered on most deals, and may hinder or impact the sale.
Commissions in our area vary greatly since different real estate brokerages have business models that cater to specific properties or seller needs.  As a seller, consider an agent's value proposition in relation to what they are charging. Also remember to keep in mind how much the buyer's agent will be compensated.
As a homeowner who is considering selling their home, it's important to understand how real estate commission fees work.
Since the traditional real estate brokerage model does not employ salaried or hourly agents, listing and buyer agents work strictly on commission.  When these agents represent a buyer or a seller on a transaction they are paid a commission, which is generally a percentage of the sale price after the home closes escrow.
For the sake of simplicity I will use the terms broker and agent interchangeably.
Generally speaking, the home seller pays the listing brokerage a commission.  Through the multiple listing service or MLS, the listing brokerage will advertise a portion of that commission (typically 2.5% in our area) to any broker/agent that represents the buyer on the purchase.  The listing broker/agent in this scenario will represent the seller exclusively and the buyer's broker will represent the buyer exclusively.
* Total commission 4% including buyer side agent commission of 2.5%, offer varies by value of home.
Full Service Model: (Coldwell Banker, Intero, Compass)
As the name implies, with this service model all of the services will be handled- however these services can vary between agents and their definition of full service will be different.  A full service agent should be a full-time real estate professional who will be your main point of contact. This agent should have several years of experience listing homes, familiarity with your area's market and its conventions, and be able to advise you on current market conditions as well as which improvements to your home will maximize the best return.  The value proposition of the agent or team should be extensive and offer all the latest techniques and technology to get your home sold for the highest price.
Full service should also come with the expectation that this professional or team will handle the management of the entire project.  This includes coordinating inspections, repairs, updates, staging, cleaners, landscaping and all other preparations needed to get your home listed, marketed to the right buyers, and sold.
Expect your full service agent to provide high quality photo images, home staging, and professionally printed full color brochures.  In our market this is typically paid for by the agent, but may not be offered by all full service agents or teams. Other marketing may include unique tools like a property video, 3D Matterport tour, and featured syndication on websites such as Zillow and Trulia, as well as paid Facebook and social media advertising.  In addition expect that your full service agent will handle open houses, showings, negotiation of offers and offer presentation. Because of the agent's experience and local awareness, he or she should provide unique insight regarding the quality of offers and prepare the seller on what to expect.
Finally, expect your full service agent to be in direct communication with you.  Giving you weekly updates on the market and showing activity for your home. This full service agent needs to be aware of your home's value and how it compares to the competition, any new listings in the area, and any recent price drops making sure that your home does not lose any equity in a falling market.
The full service agency will and should offer the highest levels of service and marketing, but charge a commission that supports their level of service.  In Santa Clara, the expectation is that these full service firms will charge between 5%-6%, however, they can vary.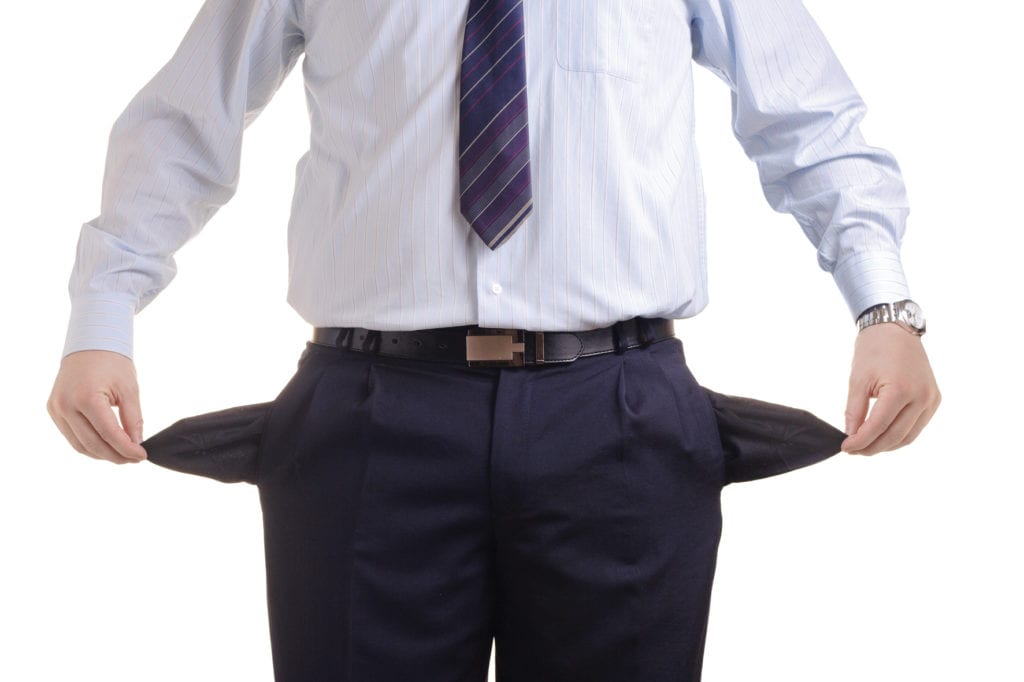 Discount Model: (Redfin, Upnest, REX)
The Discount Model as the name implies should cost less than the full service model and not offer as high of a level of service. Their value proposition is that they save their sellers thousands in sales costs. With the discount model a seller should expect a fixed or set cost that is not up for negotiation. Firms who follow the discount model may advertise a 1%-1.5% listing fee. Together with the buyer's agent commission of 2.5% the total commission is likely to be between 3.5%-4%.
Some discount brokerages like REX advertise one fee that does not include a buyer's agent commission. Keep in mind that under this model the home will not be listed on the MLS.
Discount brokerages may be structured where the seller may need to deal with several contacts versus having one set point of contact throughout the transaction. These brokerages will not offer the same extensive service and marketing as a full time agent/broker and are not likely to specialize in the seller's specific area.
The discount service provider may have various marketing offers such as professional photos, full color brochures, open houses, and MLS marketing. It's likely that a discount broker will not offer free staging or more involved services like project management for updates or repairs. Check with the specific discount agent to understand their service offerings.
Flat Fee Model:
The Flat Fee Model is the most straightforward model, and is designed to simply get the seller's home listed on the MLS.  Seller's should keep in mind that this model resembles a for sale by owner scenario, where the seller performing most of the duties of the real estate agent.  Many of these firms operate on a national or statewide basis so they are not familiar with the local market.
Seller's should expect a fixed price that does not correlate to a percentage of the sales price in this model.  These agencies will charge from $100-$1000 to get your home listed on the MLS. Keep in mind that this does not include the compensation to the buyer's agent which can be 2.5%.  
The flat fee broker services will vary depending on the various packages they offer, but mainly provide a bare-bones service to sellers.  As a seller, expect that your home will be listed, but you will have to do most of the work like open houses, showings, provide photographs, staging, pricing, deal with inspections, and negotiations.
Check out your home's current value online, quick and free with our new Santa Clara Home Valuation Tool.
Get a Detailed Report with all the Sales in your Neighborhood.
Our Model (The Brasil Group):
Based on the level of service we provide, we consider ourselves a full service company, with a dedicated and experienced professional serving as your one direct point of contact.
Although we are a full service company our commission model does not follow the traditional full service brokerage model. When factoring commission we look at the home's value, work and services involved in preparing the listing, and we propose a commission rate that is consistent with our income model.
Generally we charge our sellers anywhere from 1.5% to 3% in listing commissions and recommend a 2.5% buyer broker compensation commission, this is entirely up to the seller.
As a full service company we provide a comprehensive suite of marketing tools and services that are designed to get your home sold for the highest price. Being a local firm that specializes in Santa Clara, we provide unique insight into the market conditions, homes, neighborhoods, and offer information that only a specialist in your area can.
Our listing service is designed to handle all aspects of listing and selling a home. We want to make the process as smooth as possible and handle as much of the responsibilities of preparing the home. Our full-service listing service, the Complete Selling Solution includes a professional consultation to assess your home's value, discuss your needs and expectations for the sale, and establish a custom strategy to get your home sold.
View Our Complete Selling Solution Guide
We will handle the ordering of inspections, consult you on repairs and updates that should be done to maximize your return, recommend our team of qualified experts to handle the repairs,  and manage the project from beginning to end. Our marketing includes high-quality photos, home staging, professionally printed full-color brochures, video shoot, 3D Matterport tour, syndication on Zillow and Trulia, and targeted Facebook and social media advertising.  All of these services are included and at no cost to the seller.
We know the Santa Clara market, and understand that our sellers have different needs and properties.  That's why we have designed a flexible commission structure that is tailored to the needs of the sellers and their homes.  We take into consideration the need for the various services we offer, the condition of the home, and the home's value when determining a cost for our services.  Our listing commission can be as competitive as a discount agency in some cases, but offer services of a full-service brokerage.
For more information please contact us for a home consultation where we can discuss your home's value, your objectives, commission, as well as a plan to get your home sold.
Have a question? Interested in setting an appointment to talk about your real estate plans?  Contact me today.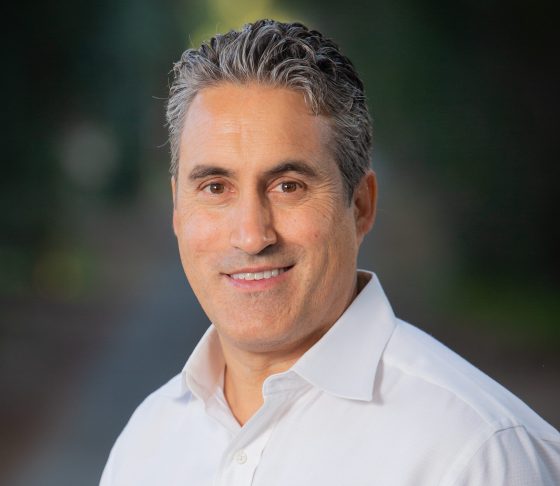 Matterport 3D Virtual Tour
Schematic Floor Plan
Professional HDR Photography
Twilight Marketing Photos
Complimentary Home Staging
Value-Add Home Updates
Aerial Photography
Drone Footage
Property Video
Property Webpage
Syndication to 100's of Websites
Email Marketing
Print Marketing
In-House Design Services
Project Management
Preferred Contractors & Vendors

In-Depth Construction Knowledge
Open Houses
Professionally-Held Broker Tour
Pre-Inspections
Property Inspection Management
Home Security and Monitoring
Strategic Pricing Knowledge
Social Media Advertising
Offer Presentation & Negotiation
Personal Disclosure Review
Transaction Management