When is the Best Time to Sell to Your Home?
We've all heard that the best time to sell your home is in the Spring, but that may not always be the case. The reality depends more on your home's characteristics and the market your home is located in.
Timing in real estate as in life is everything.  It could mean the difference of thousands of dollars in a real estate transaction. As sellers we tend to focus making improvements to our home that will maximize its value. We don't spend nearly as much time thinking about how timing our home sale can be perhaps one of the most important factors in maximize its sale.
As home sellers, we want to maximize our sales price and speed up the timeline of the sale. If there was a certain time of the year that your home could sell for the highest price and in the shortest time period wouldn't you consider it?
I'm here to break it down for you and give you all the details so you can make an informed decision on when to sell your home.
Santa Clara Real Estate Market
In Santa Clara, we are used to a fast-paced real estate market with an abundance of buyers and more often than not, limited inventory.  It's quite common to have several interested buyers within a week of listing your home on the market.  
So, as a home seller, when is the best time to sell your home and take advantage of this market? The most straightforward answer is when inventory is low.
Since the Santa Clara real estate market can vary a great deal in terms of the quality of homes, neighborhoods, and school areas, home inventory levels will affect some areas and homes more than others.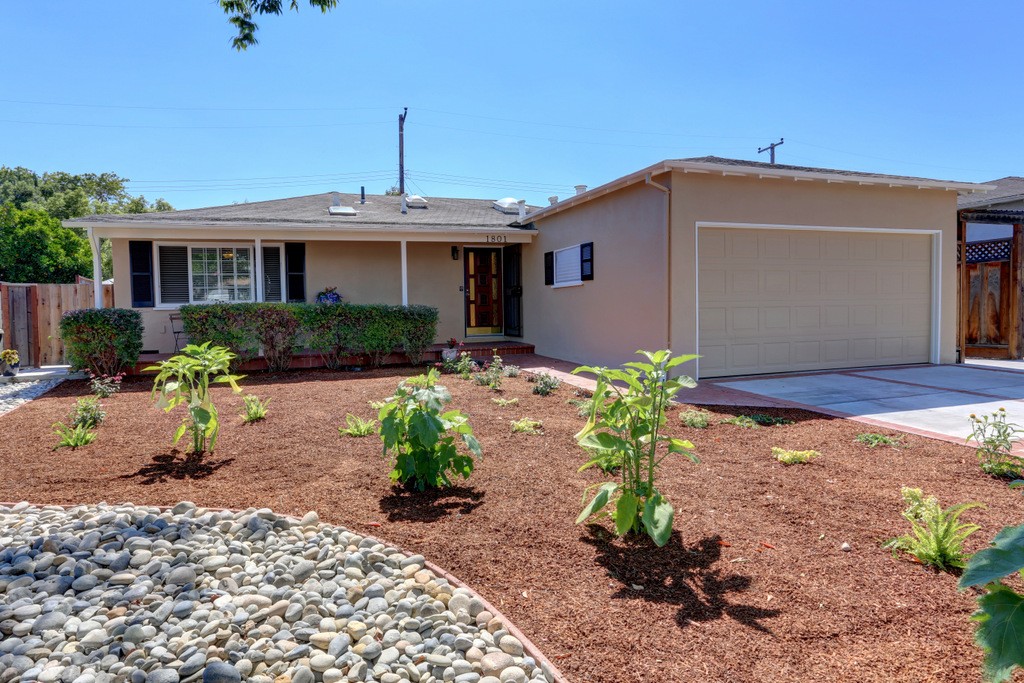 If you are planning to sell your home in the Briarwood tract, which is located near Briarwood Elementary, you should be especially mindful of home inventory levels and competition when listing your home. Homes located in the overall area of the Briarwood tract feature typical construction found in Santa Clara.
So as home inventory increases there are likely to be more homes on that market that are comparable to your home and more options for buyers, making your home less likely to stand out among the competition.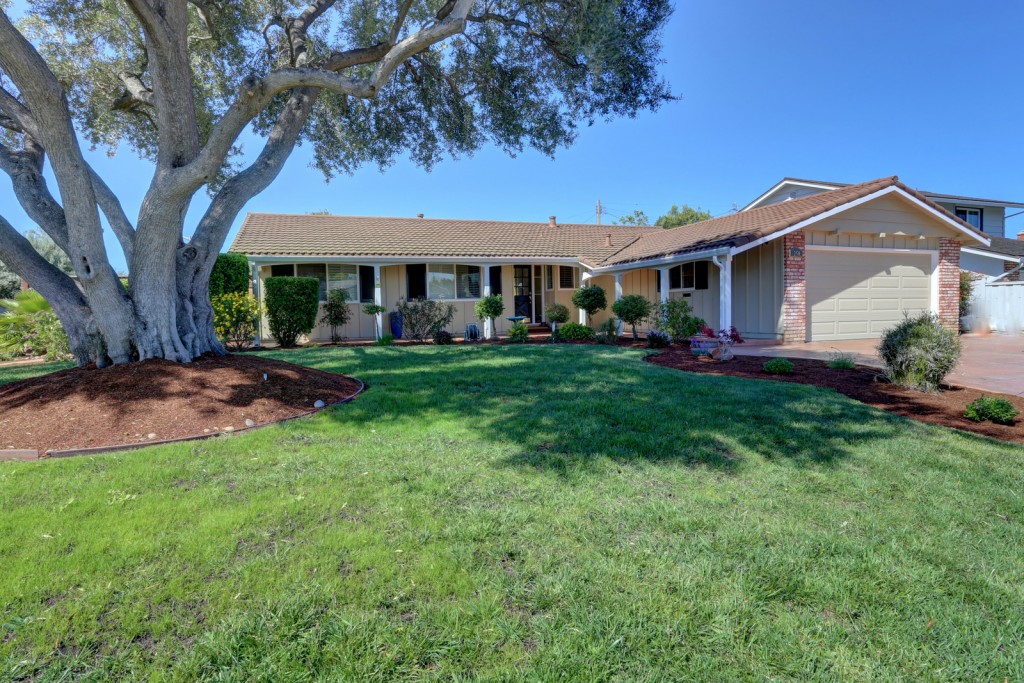 Conversely, homes like those in Forest Park are higher in quality than your average Santa Clara home. At any given time, there are rarely homes comparable to those in Forest Park available on the market.  Even as the number of homes on the market increases, chances are there still will be very little competition for these homes on the market.  
Therefore, if you are selling a home in Forest Park you have less to worry about if you are planning to sell during the high inventory seasons.
Home Inventory In Santa Clara
Like all markets, the Santa Clara real estate market is cyclical.  At the beginning of the year we see the lowest number of homes for sale.  As we progress into the Spring season inventory increases. Typically, Spring is the busiest time for real estate transactions. When we reach the Summer we notice a slow down in the number of offers we are receiving as inventory typically climbs to its highest points in August and September.  
Fall is typically when inventory starts to taper off as we move into the holiday season.  With less listings coming up in the months of November and especially December, inventory reaches its lowest levels at the end of the year.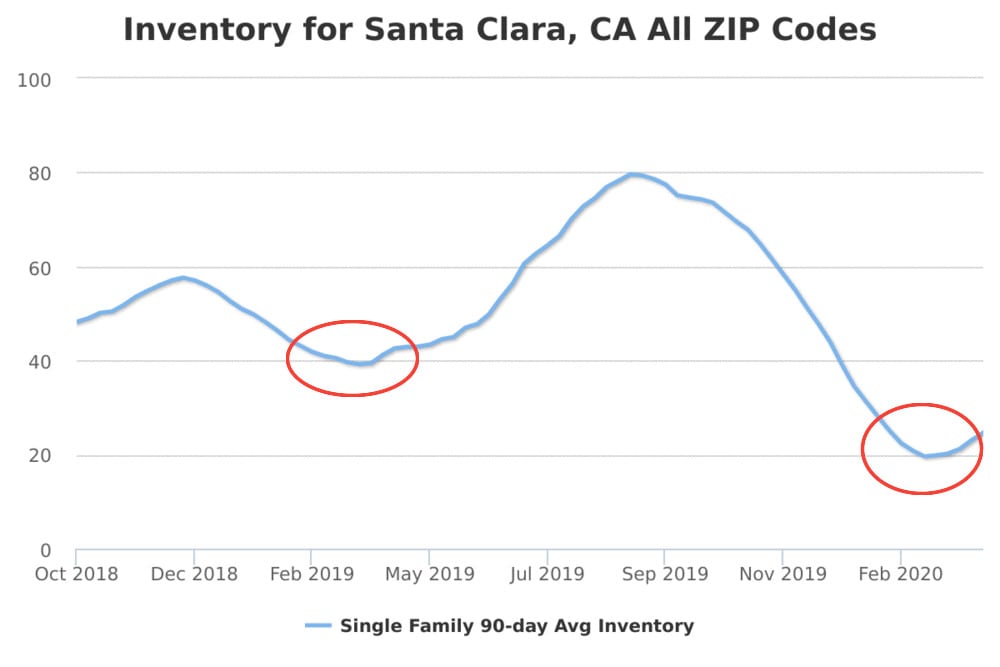 The above graph illustrates how inventory at the beginning of the year starts off at the lowest point, climbs in the summer, and starts to drop in the fall.  
The market typically adjusts in the Summer as inventory reaches is highest levels and and in early Winter as the number of homes on the market starts to drop.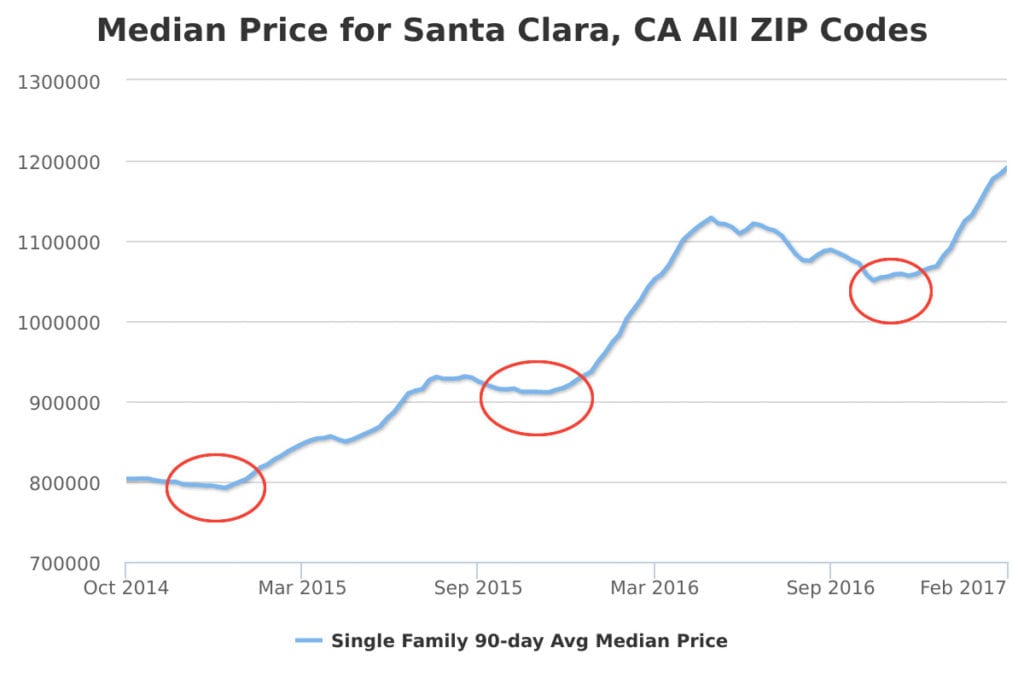 As you can see in the chart above, rising prices coincide with the time periods after inventory is at its lowest point, which is at the beginning of the year.  By summertime when inventory is at its highest levels, the market plateaus and prices may even start to drop if homes are sitting on the market for too long.
* Total commission 4% including buyer side agent commission of 2.5%, offer varies by value of home.
Selling Your Santa Clara Home in the Spring
Springtime in Santa Clara is a great time to sell. Prices are typically at all time highs from the bustling late Winter market.  It may also be more convenient for you to sell your home in Spring.  Keep in mind however, that Spring has some of the best homes on the market. If your home needs some work or is not in a great location, it may not do so well in the Spring compared to the late Winter months when inventory is lower.
Pros
Warmer weather and longer days mean more homebuyers can view your home
Curb appeal improves as trees and flowers are in bloom
Temperature is moderate and home buyers may not care if your home lacks AC
Convenient time of year to move with Summer around the corner
Less inventory than Summer months
Many buyers typically looking in Spring
Prices can be at highest levels of the year
Cons
Competition is fiercest as the best homes are typically on the market at this time
You have to contend or plan around the city-wide clean up campaign
Inventory of homes for sale higher than in Winter
Potential to hit a market slow down in late spring
Selling Your Santa Clara Home in the Summer
Selling in the Summer can be risky.  I have seen many markets shift in the summer and home sellers lose thousands in equity in a matter of weeks. Depending on the specific market and your home, selling in the Summer can still be a good option, but you may want to try to listing your home in early Summer rather than later in the season.
Pros
Days are long and weather is predictable
Kids are out of school so easier to move and sell your home vacant
Some buyers will be motivated to close before the Fall and the start of the school year
Cons
Inventory at its highest levels means a lot of competition
Homes may be taking longer to sell
Prices can start to drop in the Summer if homes start to sit on the market too long
Buyers may be taking long vacations back to their home countries and postpone their home shopping
Can be very hot so your home may feel uncomfortable during showings if it lacks AC
Summertime is busy with weddings, trips, and other events that may distract buyers from home shopping
Selling Your Santa Clara Home in the Fall
The Fall can be a good break from late Summer when homes can start to languish on the market. As we move into Fall and the month of November inventory levels start to drop. If you can wait, it may make more sense and be more profitable to wait until the new year when inventory is really low and buyers' attitudes have adjusted.
Pros
Inventory will start to drop from the high summer levels meaning less competition
Weather will start to cool from the Summer heat
Homes will start to sell faster as inventory drops
Homes that are less updated and remodeled have an easier time selling in Fall months than Summer and Springtime
Cons
Prices may have dropped from Spring highs and low sales comps in the Summer
Less buyers looking in Fall since many have already purchased homes
Selling in Fall and turning around to buy in Winter can be risky
Selling Your Santa Clara Home in the Winter
Generally no one wants to sell their home around the holidays, and that is why Winter can be a great time to sell. One might think that no one would be interested in buying a home during the holidays, and although that does make sense, that is not the case in the Santa Clara market. 
A large portion of the Santa Clara market are buyers from Asia and typically do not celebrate western holidays like Christmas, New Years, or Thanksgiving. So buyers in our market a still on a hunt for homes during the holidays.
What also makes the Winter such a good time to sell is the low inventory levels.  What little homes are on the market are likely not to be in great condition, so the competition is weak. Selling in Winter will likely result in a faster and higher sale than the Fall.
Pros
Inventory is dropping and will reach the lowest levels
Typically the season with the lowest competition meaning your home is more likely to stand out
Homes listed in the Winter are likely not to be updated or move in ready
Highest likelihood of selling your home quickly and with multiple offers
Buyers have more free time to home shop because of relaxed holiday season
Cons
It gets darker earlier and there can be periods of rainy weather
Less buyers looking in Winter than Spring and Summer
Prices are increasing but may not be as high as price levels in the Spring
Home sellers looking to maximize the sale of the home with a high price and a fast sale should consider when the right time is to put their home on the market.
In order to maximize your home's sale, you should understand how your home fits in the Santa Clara market and understand the cyclical nature of the Santa Clara real estate market.
Although the market is cyclical and somewhat predictable during those cycles, there are exceptions.  If you are thinking of selling and would like the opinion of a real estate professional who understands the Santa Clara market, please contact me.  I am happy to evaluate your home and work with you on a strategy to maximize the sale of your home.
Have a question?  Interested in setting an appointment to talk about your real estate plans?  Contact me today.