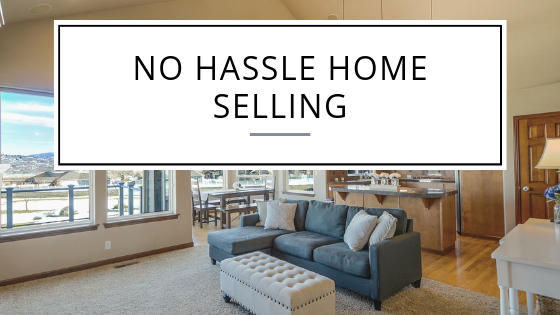 We know that by investing some money in improving your home you stand to get a much higher price when you sell. Sellers hoping to sell their home for top value, delay their home sale because they don't want to sell their home in its current condition.
They may lack the funds to make repairs and updates, or feel overwhelmed by the enormity project and just don't know where to start.
Last year a client who was put in the position of trustee and responsible for liquidating her late mother's estate was facing this dilemma.
She wanted to do her best to get this highest price for the beneficiaries who were her siblings. Aside from the home, there wasn't much money in the estate to do any repairs, and she didn't want to sell it in that condition.
This was a frustrating situation to be in, and a common circumstance that many Santa Clara homeowners find themselves in. Sometimes these homeowners are led to believe they have no choice but to sell severely below market to an investor or delay the sale indefinitely.
Agents and teams are stepping in to provide services that can help these sellers achieve their objective of selling their home for top dollar. They have contractors, handymen, designers, landscapers, and stagers. A methodology to get the property to selling condition in the quickest time possible, and can even defer the costs until the close of escrow.
As an agent working in Santa Clara, I have recognized the need for a solution that could help sellers and our clients who were facing these problems. This is why we developed what we call our Complete Selling Solution.
The Complete Selling Solution is our answer. It's designed to handle everything a seller needs to get their home ready for the market and includes:
Professional design services
Home Inspection repairs
Interior and Exterior Painting
Bathroom & Kitchen Updates
Yard Cleanup and Landscaping
Complete Window & Home Cleaning
Flooring Restoration and Replacement
Lighting & Fixtures Updates
Complete Home Staging
and more…
We treat every situation as a unique and customize a plan with the seller to accomplish the goals that the seller has identified. Also understanding that sellers may not be in a position financially to do these improvements, we can front the costs of these improvements to the home in the proper selling condition.
Want to know more about how the Complete Selling Solution works, contact me today.