When it comes to buying a home in our local market, move-in ready properties are highly valued by home buyers. In fact, homes that have been fixed up, brightened, and styled to perfection can fetch a significantly higher price.
As a homeowner looking to sell your property for top dollar, you'll want to take advantage of our "Renovate Now, Pay Later" program. With this program, you don't need to have the cash upfront to pay for renovations. Our team of expert designers, remodelers, and project managers will quickly update your home, saving you time and money.
Best of all, you only pay for the renovations at the close of escrow, and there are no hidden catches. By using our program, you can expect to see a 10-20% increase in the sale price of your home.
How Do Our "Renovate Now, Pay Later" Services Work?
The "Renovate Now, Pay Later" program is part of our Complete Selling Solution which covers all the aspects of selling a home from renovating, complimentary staging, marketing, selling, and managing the transaction.  
The first step in the "Renovate Now, Pay Later" program is the home evaluation.
Complete Selling Solution
We handle it all, at no upfront cost to you.
Home Evaluation
We'll take a look at your home and assess what improvements can be done to get the best return on your investment. We'll perform a Market Analysis of your home and determine an effective selling strategy to get your home sold quickly and for top value.
Home Preparation
Our team will manage it all. After we have set up a plan and assessed the costs with you, our team of in-house contractors and designers will get the job done so you don't have to worry about the details and can defer the cost to close. We'll bring in our preferred vendors to get your house on the market on budget and on time.
Complimentary Staging
From delivery, set-up, furniture rental, and removal- we cover the entire cost of staging. Our complimentary in-house stagers work with your needs and know exactly what to do to get your home noticed by buyers. You can rest easy knowing that your house will shine and it won't cost you a thing.
Exposure Marketing
As soon as you sign with us we are marketing your home to potential buyers and agents. We use targeted email and social media audiences to develop an interest list, so when you hit the MLS we already have buyers waiting to see your home.
Listing Strategy
We know the market and how to position your home to get it sold. We will price your home effectively, drive traffic to open houses, generate multiple offers and negotiate the best price and terms to complete your sale.
Escrow to Close
Once we decide on the right offer to sell your home, we will settle on a close date and begin escrow. We'll handle all the details to make sure the process runs smoothly and keep you updated along the way so that you can focus on your move.
Home Evaluation
We'll meet and review a market analysis of your home, and prepare a proposal of the necessary updates and costs that will get your home the maximum return on your investment.
Home Preparation
Once you approve the plan, we get to work selecting materials and paint colors, coordinating contractors, and supervising the project until completion.
Projects can involve flooring, paint, sheet rock, and texturing.
Remodeling bathrooms, kitchens, and updating fixtures and lighting.
Installation of a new roof, garage door, and landscaping.
The updates are carefully planned out to add value to your home and maximize the return.
You benefit from lower remodeling costs, a faster turn around, bypassing the hassle of managing the project yourself, and lastly you can defer the costs until the close of escrow.
"Renovate Now, Pay Later" Transformations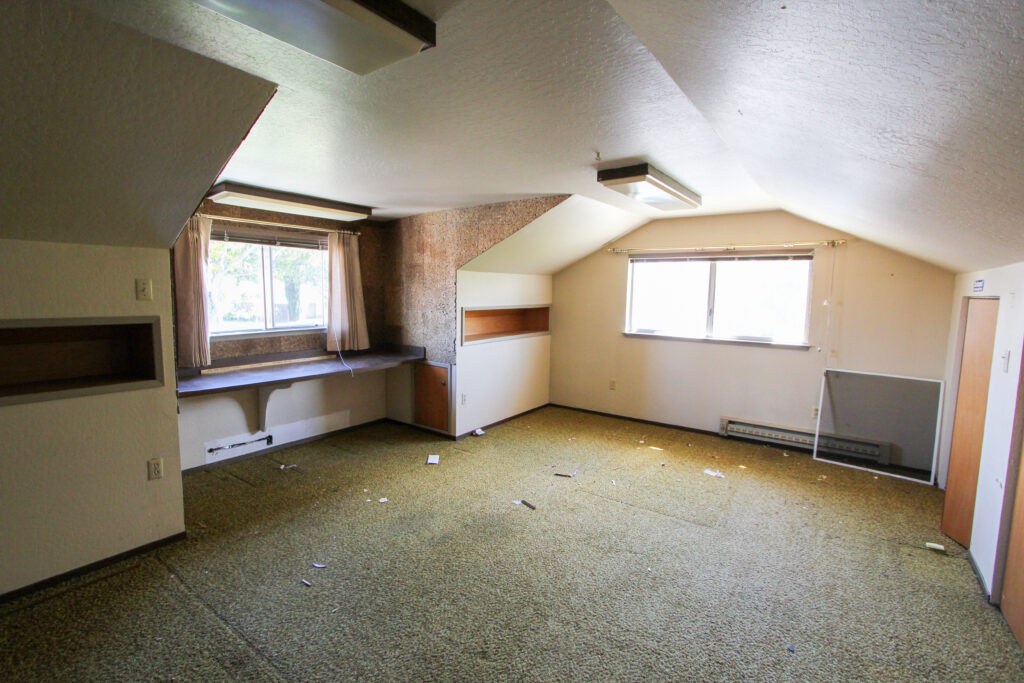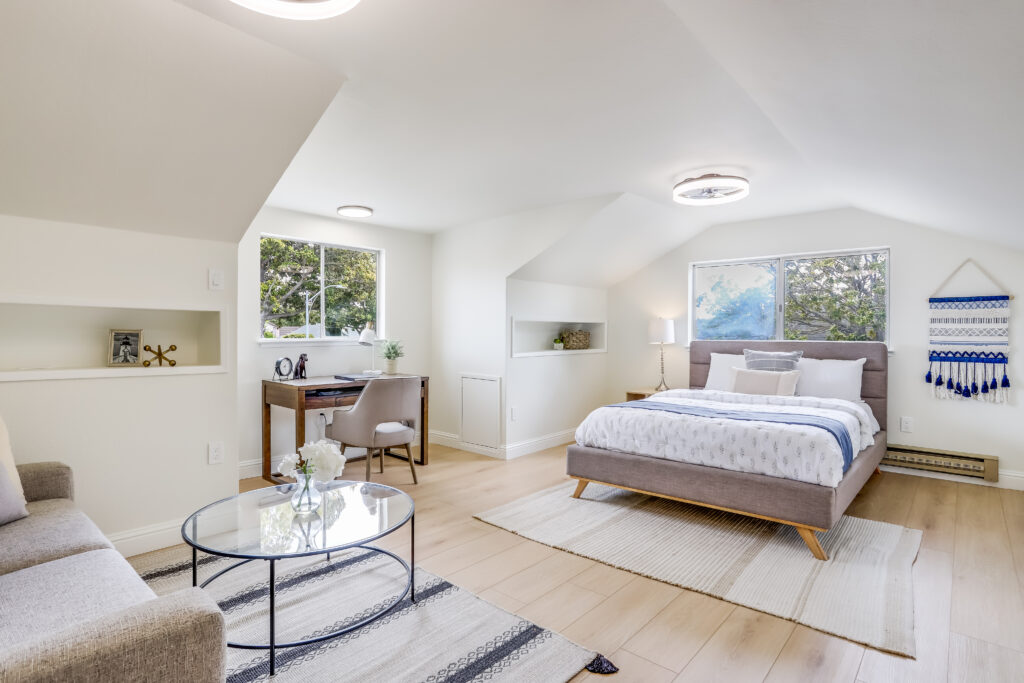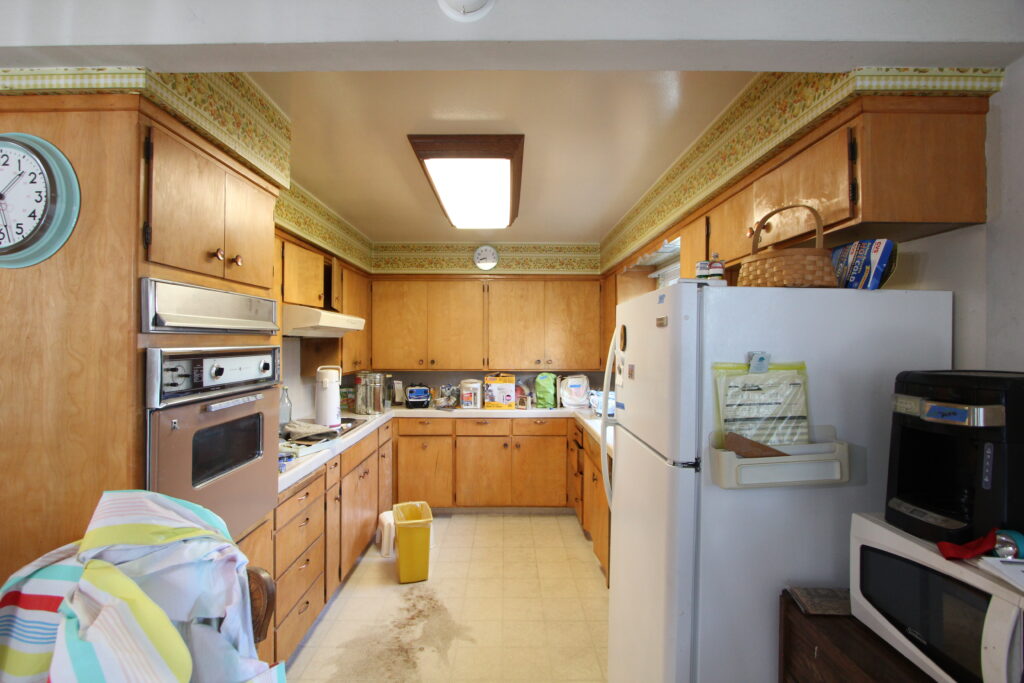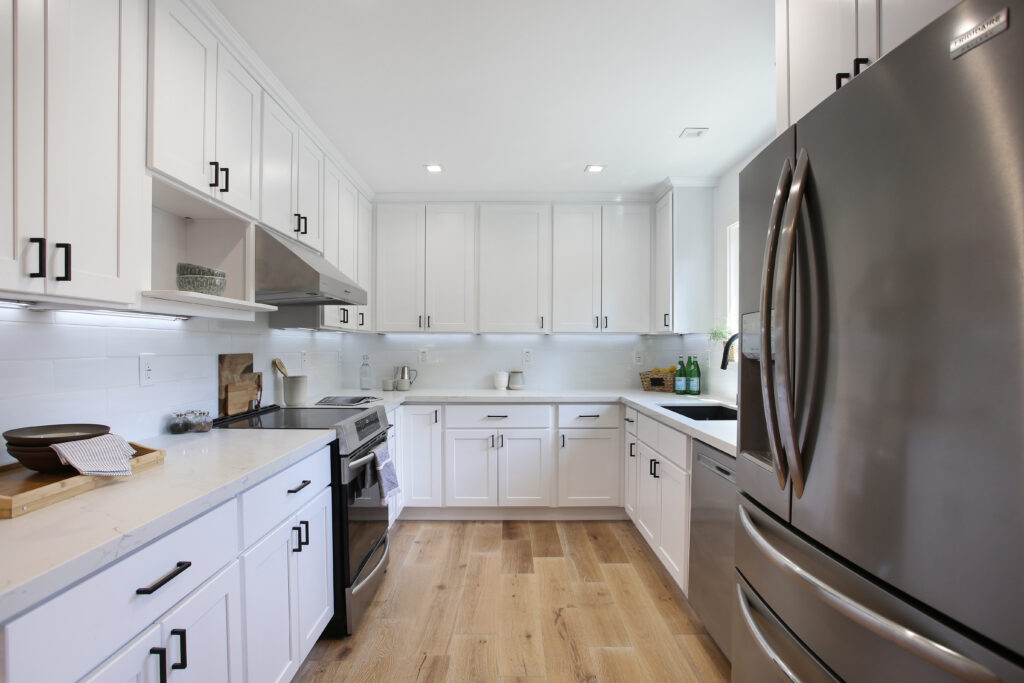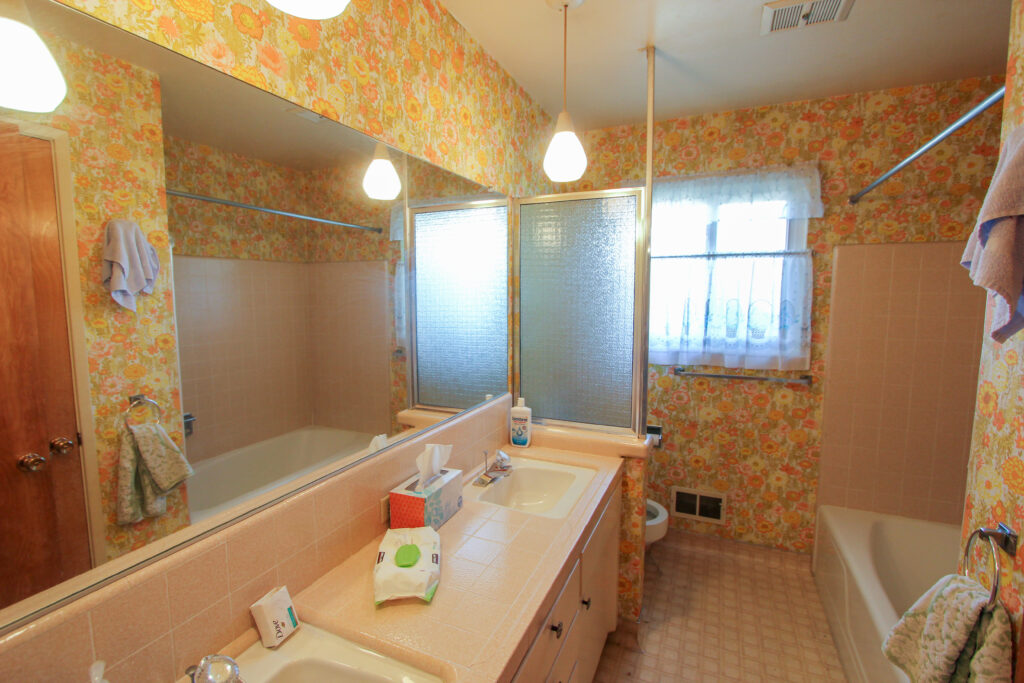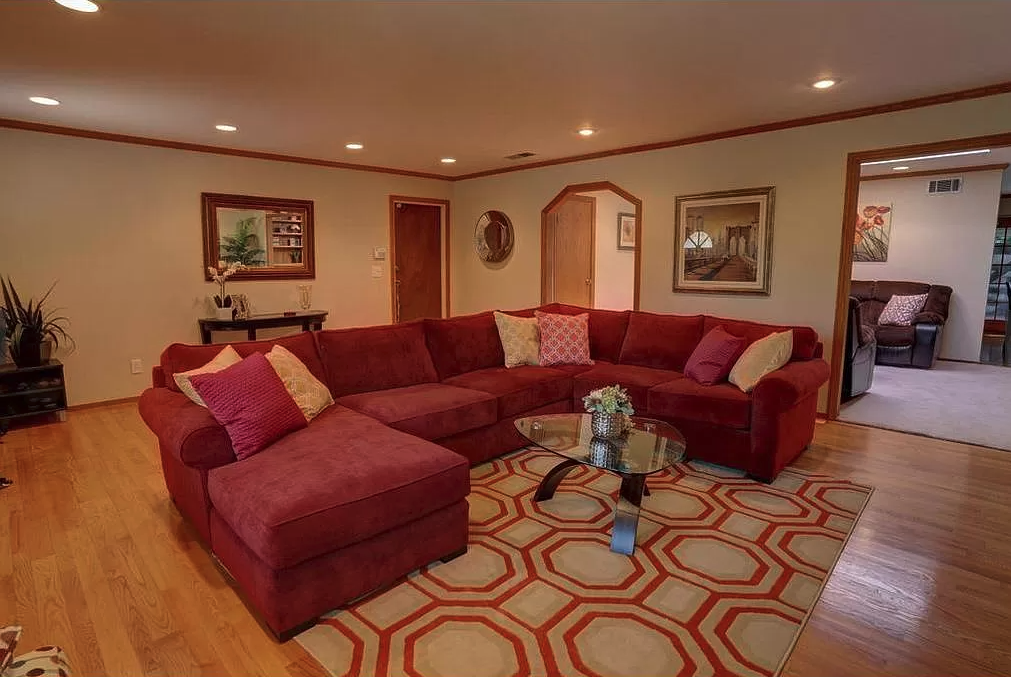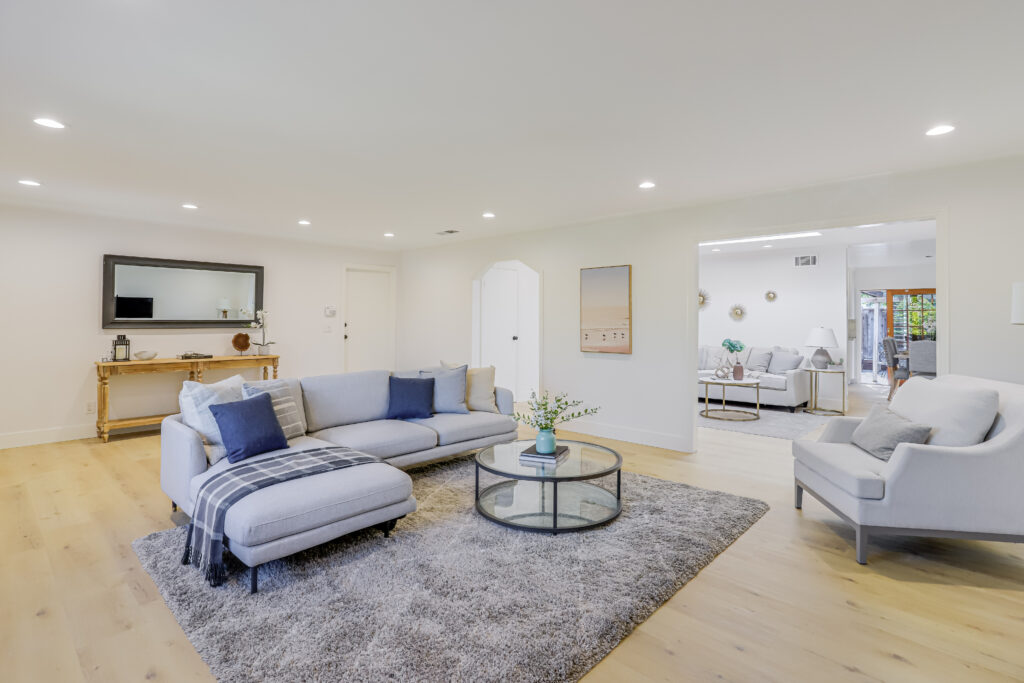 Benefits of "Renovate Now, Pay Later" Home Selling Services
Increased home value and sales price: One of the most significant advantages of renovating your home before selling it is that it can increase its value. Homebuyers are often willing to pay more for a move-in ready home, which means that renovations can help you sell your home faster and for a higher price.
No upfront costs: Renovating a home can be expensive, and many homeowners may not have the necessary funds to complete the renovations themselves. With a "renovate now, pay later" homeowners can benefit from selling their home for top value, and pay when their home closes.
Hassle-free renovations: Renovating a home can be a stressful, time-consuming and expensive process. With Renovate Now and Pay Later you have a team working to take care of all aspects of the renovation process, saving your time and money.
Matterport 3D Virtual Tour
Schematic Floor Plan
Professional HDR Photography
Twilight Marketing Photos
Complimentary Home Staging
Value-Add Home Updates
Aerial Photography
Drone Footage
Property Video
Property Webpage
Syndication to 100's of Websites
Email Marketing
Print Marketing
In-House Design Services
Project Management
Preferred Contractors & Vendors

In-Depth Construction Knowledge
Open Houses
Professionally-Held Broker Tour
Pre-Inspections
Property Inspection Management
Home Security and Monitoring
Strategic Pricing Knowledge
Social Media Advertising
Offer Presentation & Negotiation
Personal Disclosure Review
Transaction Management
Conclusion
For over ten years we have helped hundreds of home sellers get top dollar for their home through our Complete Selling Solution
If you have any questions or are interested in our "Renovate Now, Pay Later" program, please contact me directly.
I am happy to set up a free, no obligation evaluation of your home.
Have a question? Interested in setting an appointment to talk about your real estate plans?  Contact me today.