Thinking of moving and worried about the current market?
Perhaps you have been thinking of upgrading to a new home, but are not sure how to do it or if it's even possible.
Today I want to discuss how you can move from your existing home to a new home. 
You'll want to watch this entire video to understand everything you need to know before you make that move.
Success Story:
I recently helped a couple who moved from their Santa Clara home which they lived in for over 10 years, to a newer home in Brentwood, CA.
My clients were visiting their friends in Brentwood when they noticed a home that was just listed across the street.
They had always admired their friend's neighborhood and decided to take a look. They were impressed by what they saw, and the idea of moving from their old home to this one soon became a fixation.
When they got back to Santa Clara they called me. I had recently sold a home in their neighborhood and they were serious about buying the home they visited.
As we talked about their hopes to buy that home I did some research and we developed a plan.
Taking into consideration a number of factors, we knew what we had to work with and I immediately contacted the agent on the home they were interested in.
Through my contacts in the Brentwood area and my experience and understanding of the local market, we submitted an offer contingent upon selling their home.
Within a month my clients listed and sold their home closed escrow on their new home and moved in.
Now this scenario isn't always available to every buyer and every home. There are a multitude of factors to consider when you are trying to move and own an existing property.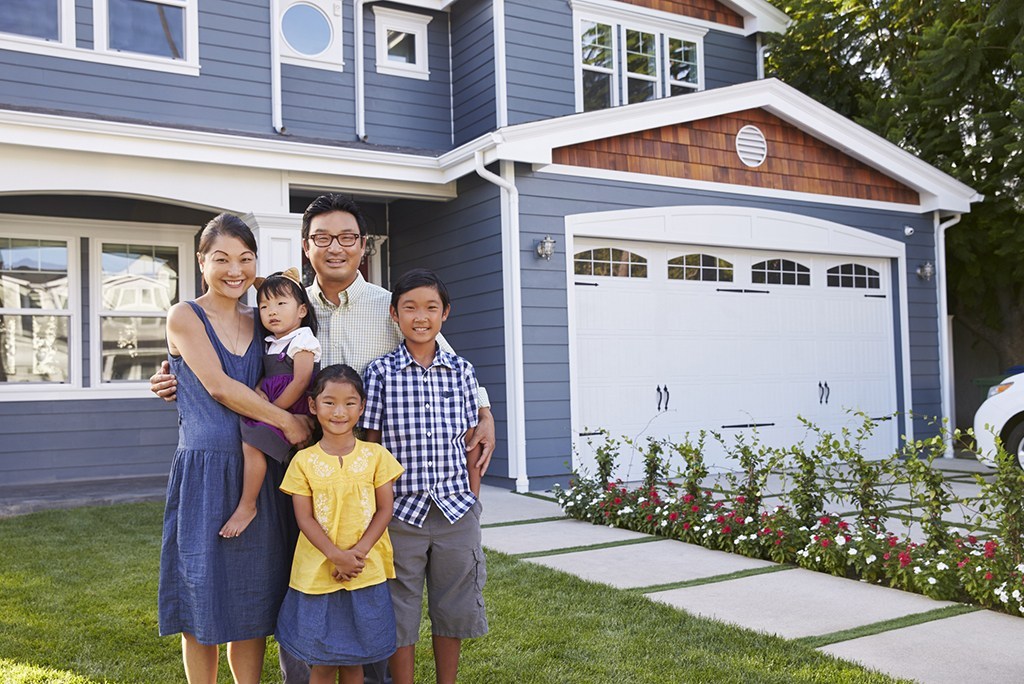 Opportunities that Exist in Today's Market
Our current housing market has slowed.  Prices have dropped from the peaks, and homes are taking longer to sell.
Generally, during these markets sellers can be reluctant to sell their homes and move.  
These markets do poses their challenges but one of the benefits these markets offer is the ability to relocate and move.
For buyers that are looking to Upsize or Downsize into a specific type of home or area, this market can be a blessing.
Since homes are not selling as fast it can make this transition easier.  Also financially it can be beneficial to make a move in a down market since prices are lower.
We will take a look at some scenarios later on.
For those homeowners who have owned their homes for a long time and have made substantial gains in equity, you'll need to factor in your capital gains.  Well discuss this as well.
Now let's go over the benefits of this market and why it's a great market to make a move.
DISCLAIMER: There are several ways to buy a home while selling your home. I won't go into too much detail in this post about the different ways to accomplish this, because I already have an in-depth post on this topic.
If you are curious about the different ways you can sell your home and buy a new home, please read my post on MOVING UP.
Home Buying
Typically our local market is fast-paced with low inventory, and competitive with many homes selling quickly with multiple offers, and for record prices.
In these markets, buyers need to be ready financially and will need to make competitive offers, likely waiving all contingencies.
Without many homes for sale in these tight markets, it can be difficult to find the right home and chances are if you are not ready to make a solid offer with no contingencies, your chances of purchasing this property is extremely low.
Our current market is slow in comparison. Buyers are pickier and as a result, homes are taking longer to sell, with little to no competition.
In these markets, there is more inventory to choose from, and some of these homes can sit on the market for weeks or even months.
Another thing to consider is that generally speaking, our local market may often be more resilient than the market you are moving to.  
Due to the global nature of our local economy, and the scarcity of homes our local real estate market can hold up much better than other growing markets.
Markets outside of our area can be affected by new home construction or the overdevelopment of new residential communities, and be affected by lots of home inventory and even foreclosures.
In general, a slow market makes it easier to make contingent offers to purchase a home.  
A contingent offer is where you make an offer to purchase a home, contingent upon the sale and successful close of escrow of your current home.  Just like the example of my clients in the beginning of this post.
If you are in a financial position where you don't have to make a contingent offer, this market also makes it easier to budget for a new home because prices are not shooting up.
When prices are stable it makes it easier to anticipate what your home will sell for, and what your new home will likely cost.
Financial Considerations
A couple of months ago you could have likely sold your home for a much higher price than you can in our current market.
But if you are looking to move and buy a new home, this could potentially be a blessing in disguise.
Lower home values mean the purchase price of the home you are looking to buy is also down.
If you are looking to move up in our local market, understand that higher-end housing has also dropped in value substantially.
The benefits of buying in a market where prices have dropped are lower property tax for your new home and lower commissions and sales cost when you sell.
It can also mean lower capital gains when you sell, and this point right here can be a game changer.
Here's what I mean.
Let's look at this example of a couple selling a $2M home.
Let's say this couple purchased their home for $300K 35 years ago. 
After they have factored all their expenses and their $500K exemption, this couple is likely looking at a $1M capital gain on the sale of their primary residence.
They will owe about $250K in taxes ($160K federal and $90K California state).
Several months ago this home may have sold for $2.5M, bringing the capital gain closer to $1.5M.
A couple with a capital gain of $1.5M will pay $430K ($280K federal and $150K California state).
That's a $180K difference in lost equity or wealth.
Let's assume a 20% difference in price from their replacement home.
If they are upsizing to a $3M dollar home that is now $2.4M the effective difference is:
Current market scenario:
Cost of home – sale of existing home + capital gains + selling costs based on 5%
$2.4M – $2M + $250K + $100K = $750K difference
Here is what it would look like if the real market remained at its previous levels:
$3M – $2.5M + 430K +  $125K = $1.055M real cost about a $300K difference
Let's look at a couple who is downsizing into a less expensive home of $800K.
$2M – $800K – $250K – $100K = $850K that they will keep from the sale.
$2.5M – $1M – $430K – $125K = $945,000M.  
Okay, the $95K difference is less, but it's probably a lot less than you figured.
Now if you have lower capital gains then this example is less effective.
Matterport 3D Virtual Tour
Schematic Floor Plan
Professional HDR Photography
Complimentary Home Staging
Value-Add Home Updates
Aerial Photography
Drone Footage
Property Video
Property Webpage
Email Marketing
Print Marketing
In-House Design Services
Project Management
Preferred Contractors & Vendors

In-Depth Construction Knowledge
Open Houses
Syndication to 100's of Websites
Twilight Marketing Photos
Pre-Inspections
Property Inspection Management
Home Security and Monitoring
Strategic Pricing Knowledge
Social Media Advertising
Offer Presentation & Negotiation
Personal Disclosure Review
Transaction Management
Conclusion:
Moving in a fast-paced market is difficult and poses a good amount of risk– either leaving you with two homes or homeless trying to get back into the market as prices are rising.
Overall the real benefits of this market for those of you looking to move is the lesser amount of risk and greater convenience it provides you.
As you can see in our examples above the financial considerations may not be as bad as you originally thought.
The important thing to do if you are considering a move is to contact your realtor so they can understand your situation and provide you with the best course of action to get you moving.
Please let me know what you thought of this video, or if you have any questions in the comments below.
If you have specific needs or questions about your situation, I would love to hear from you directly. You can book a call directly with me, it's free, there is no obligation, and I look forward to helping you in any way that I can.
Have a question? Interested in setting an appointment to talk about your real estate plans?  Contact me today.