The Santa Clara housing market in February experienced 36 single-family homes that closed escrow, which is 12 more than closed escrow in the previous month of January.  
The average price of a home sold in February was $1.54M which is about $70K Higher than last month's figure of $1.47M.  The median price home sold was $1.52M, which is about $110K higher than January's median price.
The average cost per square foot had a slight decrease from $985 per Sq. Ft. to $974. Of the 36 homes sold in February,  25 sold over the list price. 
On average homes that sold, sold 6.33% over asking compared to 2.0% over asking in the previous month.
We started the month of February with 24 active single-family home listings and finished with 29 single family homes for sale in all of Santa Clara.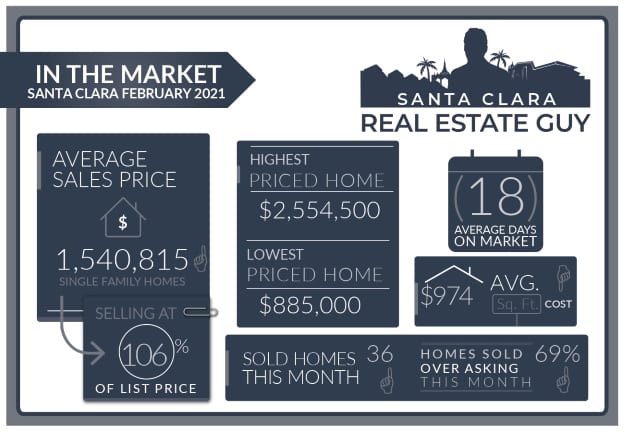 The market has continued to heat up with buyers aggressively bidding to win homes.  The result is that home values have spiked up in February and March.
In 2018 we experienced a similar market where low inventory and low rates combined to heat up the market and prices reached all time highs.  As home values increased and more inventory of active homes came on to the market, buyers eased their bidding and home values subsequently dropped.
Altos Research Market Data For Santa Clara
Inventory of homes has increased just a bit and is hovering in the mid 20's to low 30's.  There doesn't seem to be many homes coming up in the short term, as new MLS policies show some upcoming listings.
The expectation is that as we move into the Spring inventory should increase.  The main question lingering in the mind's of buyers and every real estate agent right now is "how quickly will the inventory arrive?"
Santa Clara Market Reports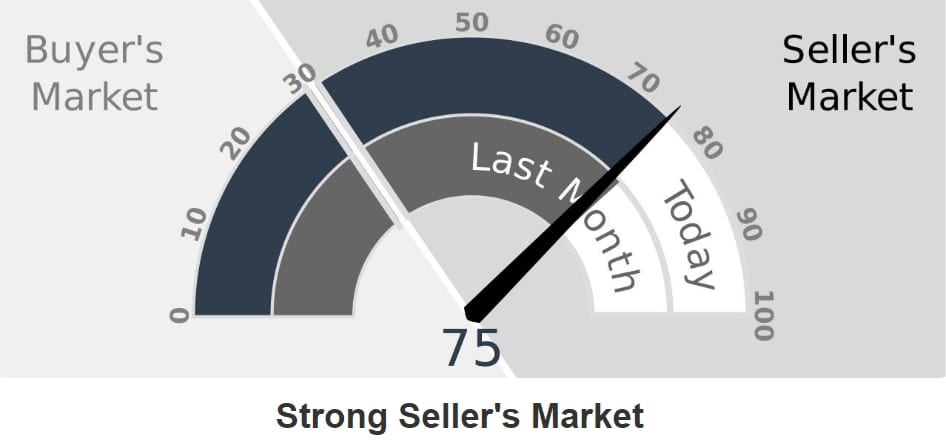 The Altos Research Market Action Index for single-family homes in Santa Clara has increased to 75 from 73 where it was last month. For more detailed reports on Santa Clara and Santa Clara Zip codes, you can access the reports here.
The three factors that are contributing to this abnormally hot market are very low-interest rates, a high stock market, and very low inventory.
As COVID gets more under control, and that seems to be the case right now as more people are getting vaccinated, we should expect interest rates to move up. There is no reason why they will go lower.
Higher interest rates will affect a buyer's ability to qualify for a higher loan. But higher interest rates will also send the stock market down in anticipation of a slowing economy. This will have a double effect on affordability for bay area housing.
Lastly, there is the inventory of homes for sale. When the number of homes reaches a point where homes that would have previously sold are now sitting on the market, buyers will stop their aggressive bidding and prices will eventually settle down.
With the Fed and the current administration deathly afraid of a stock market drop or economic slowdown, the policy will likely be to keep rates low.   Perhaps not as low as current levels, but I don't think we will see rates in the 5% range for a long time.
Even as high as 5%, economists would be concerned about a severe economic slowdown and a lower stock market.
One last thing that should be noted is how different the market is performing for townhomes and condos than single-family homes.  Although the condo/townhome market is stable prices are not appreciating like their single-family counterparts.  
One of the reasons is the number of townhomes on the market, currently around 48.  Of which 25% have been built in the last 5 years.  
Save thousands when you sell.
Includes Free Staging and Our Complete Selling Solution
* Total commission 4% including buyer side agent commission of 2.5%, offer varies by value of home.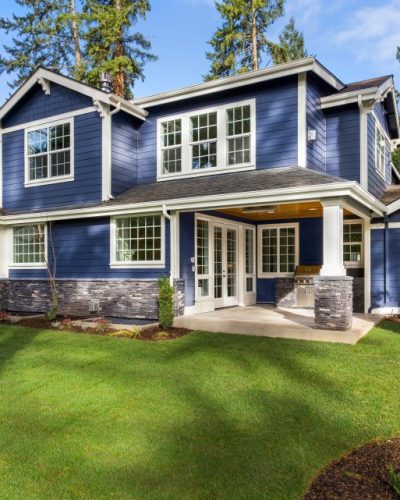 So where do we go from here?
Buyers, if you haven't dropped out of the market yet due to the steep increases, understand that this market will eventually cool.
Although I don't have an answer for you as to when this market will cool and when and if prices will drop, I can tell you the most important thing that you need to focus on is making a good real estate decision. The worst thing you can do right now is settling for a home that you do not like, and one that will likely be difficult to sell in a more balanced market.
Stay focused and keep shopping, eventually you will get an accepted offer.
Sellers, if you sold your home last week, there was a good chance that you may have broken a neighborhood price record. Yep, prices have jumped that much. The question moving forward is where will prices be in a few months, will prices hold up, or will there be a pullback such as the one experienced in the 2018 Spring market.
At least for the short term, and I do mean short term, while inventory is remaining low, prices will hold on.
As always, whether you are buying or selling, be sure to understand how your home or the property you are considering ranks in the current market. Understanding the Santa Clara housing market is important when determining the right price and a good solid home investment.
If you have any questions about a home on the market or your home's value, please feel free to reach out, I am happy to hear from you.
Have a question?  Interested in setting an appointment to talk about your real estate plans?  Contact me today.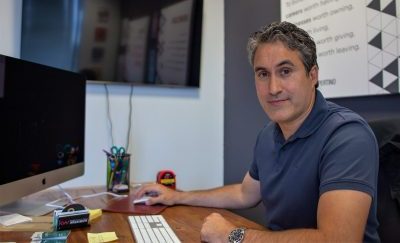 Santa Clara February 2021 Home Sales
| | | | | | | | |
| --- | --- | --- | --- | --- | --- | --- | --- |
| Street Address | List Price | Price | DOM | Beds Total | Bths | Sq Ft Total | Age |
| 2620 Neves Court | $1,988,888 | $2,554,500 | 1 | 4 | 3|0 | 2,222 | 45 |
| 2155 Rosita Avenue | $1,950,000 | $2,420,000 | 6 | 4 | 5|1 | 3,177 | 69 |
| 3129 Alexander Avenue | $2,188,000 | $2,300,000 | 10 | 6 | 3|0 | 2,779 | 59 |
| 3098 Via Siena Place | $1,798,000 | $1,900,000 | 4 | 4 | 2|1 | 1,957 | 6 |
| 695 Clara Vista Avenue | $1,899,000 | $1,894,000 | 78 | 4 | 3|0 | 1,974 | 64 |
| 745 Fairlane Avenue | $1,650,000 | $1,801,000 | 6 | 4 | 2|0 | 1,651 | 62 |
| 712 Fairlane Avenue | $1,795,000 | $1,750,000 | 9 | 4 | 2|0 | 1,805 | 62 |
| 793 Laurie Avenue | $1,738,888 | $1,720,000 | 33 | 4 | 4|0 | 3,060 | 59 |
| 1700 Jeffery Court | $1,599,000 | $1,700,500 | 11 | 4 | 2|0 | 1,605 | 64 |
| 903 Sunlite Drive | $1,450,000 | $1,685,000 | 7 | 4 | 2|0 | 1,450 | 71 |
| 3580 Marquette Street | $1,598,000 | $1,680,000 | 3 | 3 | 2|0 | 1,598 | 56 |
| 4266 Verdigris Circle | $1,600,800 | $1,625,000 | 5 | 3 | 2|1 | 1,616 | 24 |
| 2397 Tulip Road | $1,525,000 | $1,600,000 | 6 | 5 | 3|1 | 1,949 | 71 |
| 2085 Morrison Avenue | $1,298,000 | $1,600,000 | 6 | 4 | 2|0 | 1,315 | 62 |
| 2809 Forbes Avenue | $1,580,000 | $1,594,000 | 24 | 3 | 2|0 | 1,254 | 65 |
| 2303 Pruneridge Avenue | $1,485,000 | $1,575,000 | 0 | 3 | 2|0 | 1,596 | 65 |
| 1453 Franklin Street | $1,398,000 | $1,550,000 | 5 | 4 | 2|1 | 2,500 | 22 |
| 649 Moreno Lane | $1,298,000 | $1,525,000 | 17 | 4 | 2|0 | 1,384 | 73 |
| 3477 Golden State Drive | $1,299,950 | $1,520,000 | 8 | 3 | 2|0 | 1,166 | 67 |
| 2475 Walnut Grove Avenue | $1,375,000 | $1,505,000 | 12 | 3 | 2|0 | 1,706 | 70 |
| 3544 Cabrillo Avenue | $1,499,999 | $1,500,000 | 83 | 4 | 3|0 | 1,744 | 64 |
| 2012 Worthington Circle | $1,475,000 | $1,475,600 | 17 | 3 | 2|1 | 1,784 | 7 |
| 910 Las Palmas Drive | $1,448,000 | $1,400,000 | 22 | 3 | 2|0 | 1,567 | 66 |
| 2563 Johnson Place | $1,398,889 | $1,370,000 | 47 | 3 | 2|0 | 1,340 | 63 |
| 1256 Chapel Drive | $1,300,000 | $1,365,000 | 4 | 3 | 1|1 | 1,152 | 71 |
| 3585 Druffel Place | $1,398,000 | $1,365,000 | 107 | 4 | 4|0 | 1,998 | 11 |
| 1742 Jackson Street | $1,499,000 | $1,300,000 | 20 | 3 | 1|0 | 1,432 | 121 |
| 2383 Tulip Road | $1,099,000 | $1,300,000 | 7 | 3 | 2|0 | 1,721 | 71 |
| 1157 Block Drive | $1,198,888 | $1,300,000 | 6 | 3 | 1|0 | 1,025 | 69 |
| 3849 De La Cruz Boulevard | $1,068,888 | $1,230,000 | 9 | 3 | 2|0 | 1,008 | 56 |
| 4682 Wilcox Avenue | $1,099,888 | $1,220,000 | 5 | 4 | 2|1 | 1,685 | 23 |
| 1338 Las Casitas Court | $1,200,000 | $1,200,000 | 0 | 3 | 2|1 | 1,475 | 15 |
| 772 College Avenue | $1,099,000 | $1,153,000 | 13 | 3 | 2|0 | 1,262 | 67 |
| 3025 Dibble Court | $1,000,000 | $1,000,000 | 0 | 4 | 2|0 | 1,092 | 68 |
| 1166 Warburton Avenue | $930,000 | $906,750 | 52 | 3 | 2|0 | 880 | 120 |
| 1086 Delno Avenue | $875,000 | $885,000 | 6 | 2 | 1|0 | 703 | 97 |
Santa Clara Housing Market Archive