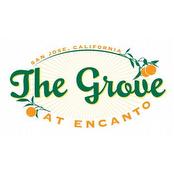 Although this is technically in San Jose 95126, this new San Jose development is near the University of Santa Clara.  It features 2-3 Bedroom floor plans, detached single family homes, 2 car garages, and pricing from the $600K to $700K range.
Robson Homes built an earlier development, Encanto across the street which sold out in 2008.  They marketed the properties as Patio Homes.  They are all detached single family homes with small patios.  The room sizes are not large and feel like you are in an older cottage style home in the Rosegarden.  The homes do have quite a bit of character however and for those who like that quiant charming feel this may be a good option for you.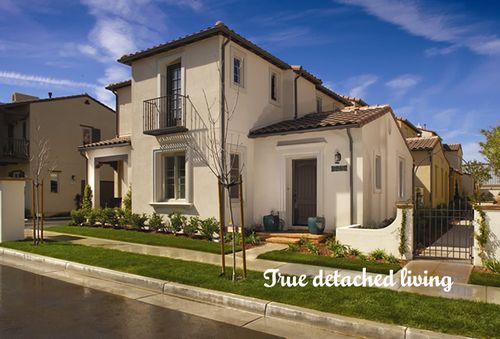 The location is not as ideal as others.  It's located in a former light industrial zone that will hopefully one day feel more like a neighborhood than an industrial district.  Other downside is that access has been closed off to Hedding and you can only come in through Campbell avenue off of The Alamenda.
This new development has 4 floor plans with several different styles to choose from.  Only two models are available to look at.
The Clementine
3 bed, 2 1/2 bath
1,371 to 1,377 square feet
3 elevation styles

The Mandarin
3 Bed, 2 1/2 Bath + Bonus Room
1,620-1,648 square feet
2 elevation styles

The Valencia
3 Bed, 3 Bath
Bonus Room/Opt. Bed 4
1,962 square feet
2 elevation styles

The Fairchild
3 Bed, 3 Bath1,425-1,431 square feet
2 elevation styles