March Santa Clara Home Sales Recap
The Santa Clara housing market in March experienced 30 single-family homes that closed escrow, which is 13 more than closed escrow in the previous month of February.  For some more perspective, last year there were 66 homes sold in March.
The average price of a home sold in March was $1.68M which is about $31K lower than the previous month's figure of $1.71M. The median price home sold was $1.6M, about $141K lower than the median price in February.
The average cost per square foot saw an increase from $1085 per Sq. Ft. to $1141 per Sq. Ft. 
Of all the 30 homes sold in March, 19 homes sold over the list price. On average homes that sold did so at 6.64% over asking compared to 4.92% over asking in the previous month.
We started the month of March with 27 active single-family home listings and finished with 34 active single-family homes for sale in all of Santa Clara.  There were 25 single-family homes that accepted contracts in the month of March.
For a list of sold homes in March click here or scroll down to the bottom of the page.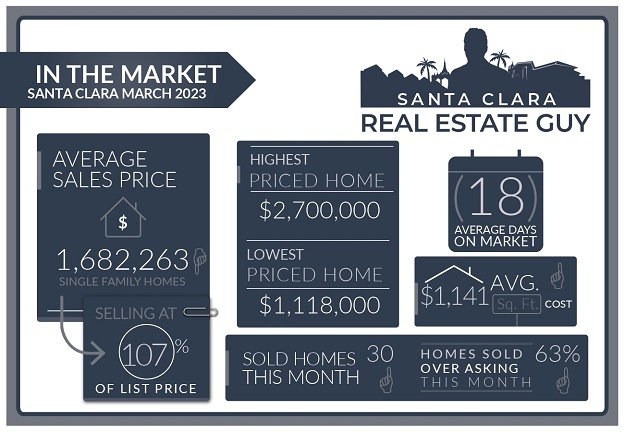 Home Sales Down Year Over Year
The number of homes for sale in Santa Clara continues to be low.  
When we refer to a slow market we are generally referring to how quickly homes are selling.
In our current market, some homes are selling quite fast.  If priced accurately given the market conditions and the home, you can expect to sell within a week or two.
With such low inventory and limited good options, it's definitely a seller's market as motivated buyers have few options.  
However, unlike previous strong seller's markets, buyers realize prices are not increasing and are being picky.
Altos Research Market Data For Santa Clara
Typical Spring markets is when you would see an influx of homes coming on the market. Not the case in our current market.
Although we are seeing more homes that we have seen in previous months and inventory levels have increased in the last two months, the rate at which new listings are hitting the market is about half of what we typically have seen in previous years.
One easy way to track the market is with the Altos Research Market Action Index (MAI). The MAI is a proprietary metric that measures inventory and sales activity. The MAI was trending upward indicating that the market is getting stronger for sellers.
However, as we move in the Spring the MAI is trending flat or starting to go downward.
Santa Clara Market Reports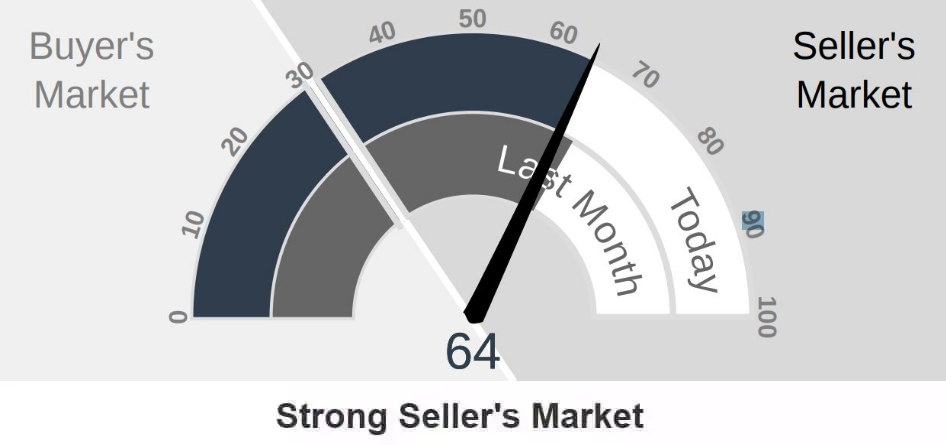 The Altos Research Market Action Index for single-family homes in Santa Clara has increased to 64 from 58 where it was last month. For more detailed reports on Santa Clara and Santa Clara Zip codes, you can access the reports here.
Home Values Holding Steady
Home values under the current low inventory conditions are holding up well.  In previous years we have seen large gains in home value appreciation at the beginning of the year.  
When the inventory of the Spring provides more home buying options this rate of appreciation slows, and can some times plateau or drop in the Summer.
Although we saw the average and median prices drop last month, we saw the average price per sq. ft. increase, an indicator that smaller homes made up a larger portion of the sales in that given month.  
Personally I am not seeing to much of a difference in home values in either direction.  Home buyers are still motivated and focusing on good homes, which are selling quickly and for high prices.
Other Factors Influencing the Market:
Mortgage rates have been everywhere in the last months.  First they dipped then shot up back to 7 and now they are hovering around the mid-6% range.
There is so much uncertainty and complex factors influencing the market that that Wall Street is having a hard time trying to decide what the FEDs next move is.  
Since the beginning of the year mortgage rates have been fluctuating between 6 and 7%.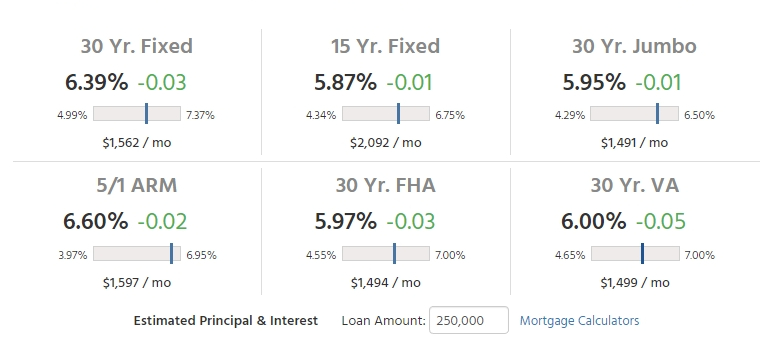 Home buyers in our local market rely on tech stocks for their down payment and for their loan qualifications.  The impact on stock values affects home buyer affordability and purchasing power.
Since the beginning of the year the stock market has been rallying with pauses and drops.
Recently the Nasdaq which is a tech-heavy growth stock index has been performing well as investors are bullish that the FED will temper its rate hikes and may even start to drop rates at the end of the year.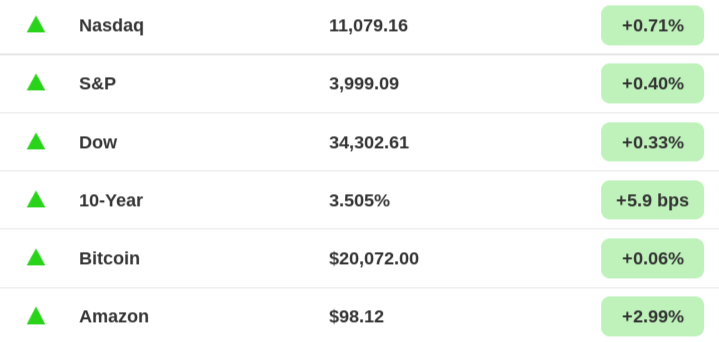 Save thousands when you sell.
Includes Free Staging and Our Complete Selling Solution
* Total commission 4% including buyer side agent commission of 2.5%, offer varies by value of home.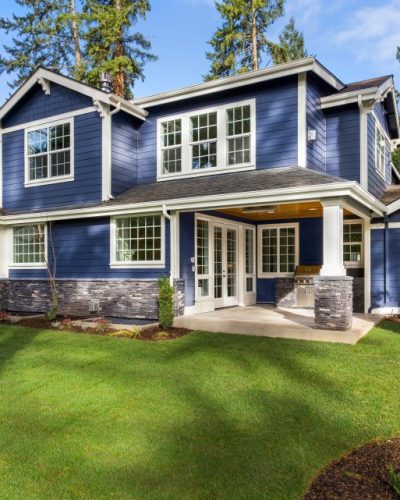 What to Expect Moving Forward
Buyers, have we hit the bottom? No.
Ok, thats a bold prediction, but if you follow real estate you will know that we are entering the Spring and Summer markets where the market does cool.
So there is a strong likelihood that prices will settle in the coming weeks and months.
If you have been looking for a few weeks you probably feel like the market has picked up and it has.
With the current state of rates, stocks, and low home inventory buyers are probably feeling a bit more confident these days.
My advice to buyers is to continue to shop and be active.
In the meantime, conditions for buying in the market should be improving in the coming weeks as more homes eventually come on the market.
Sellers, there is very little competition out there right now if you are selling a home.
If you are reading the news, primarly national news you may thing that its a bad time to sell. The truth is a the market is moving. Although we have seen very strong markets in previous years and this is nothing like those markets, its still a time where you can get your home sold quickly and get a good price.
Keep in mind that inventory starts to increase in the to April months and May. By June and July the market isn't moving so quickly because buyers have more homes to choose from and many have already bought homes.
My advice to sellers is if you want to make a move especially if you are thinking of making a move to a market where there is more new construction and supply of homes like Nevada, Idaho, and Texas then this market may be a great opportunity.

There are lots of reasons why selling and buying in this market makes sense. Here is an article I wrote on the advantages of selling in slow markets.
Instead of offering general suggestions here, I would encourage sellers who have questions and concerns about selling in this market to reach out to an agent.
Understanding your specific situation helps in determining how this market will affect you and your options. I offer free consultations to buyers and sellers to discuss their needs, so please reach out, I am always happy to help.
Conclusion:
As always, whether you are buying or selling, understanding the current market will set you up for success.  As I mentioned above some homes are doing quite well in this market.  
Understand that the housing stock of Santa Clara is very diverse and can vary greatly from one neighborhood to the next.  
Developing the right strategy for you, whether you are buying a home or thinking of selling your current home is important to succeeding in this market.   
If you have any questions about a home on the market or your home's value, please feel free to reach out, I am happy to meet and help you understand your options.
Have a question? Interested in setting an appointment to talk about your real estate plans?  Contact me today.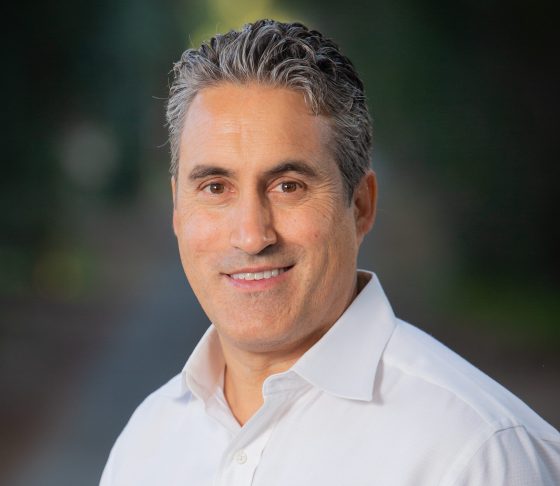 Santa Clara March 2023 Home Sales
| | | | | | | | |
| --- | --- | --- | --- | --- | --- | --- | --- |
| Street Address | List Price | Price | DOM | Beds Total | Bths | Sq Ft Total | Age |
| 3124 Mauricia Avenue | $2,399,999 | $2,700,000 | 3 | 4 | 2|1 | 1,883 | 65 |
| 3738 Benton Street | $2,198,000 | $2,625,000 | 7 | 4 | 2|0 | 2,157 | 62 |
| 423 Dayton Avenue | $1,788,000 | $2,250,000 | 7 | 3 | 1|1 | 1,025 | 65 |
| 3310 Tracy Drive | $1,900,000 | $2,200,000 | 4 | 3 | 2|0 | 1,420 | 66 |
| 2884 Stevenson St | $2,199,000 | $2,180,000 | 5 | 6 | 2|1 | 2,234 | 63 |
| 2841 Pruneridge Avenue | $1,899,999 | $1,960,000 | 3 | 4 | 2|1 | 2,170 | 63 |
| 861-865 Fremont Street | $1,499,888 | $1,860,000 | 26 | 3 | 3|0 | 1,858 | 97 |
| 3167 San Juan Avenue | $1,775,000 | $1,850,000 | 18 | 4 | 2|0 | 1,500 | 65 |
| 645 Wilson Court | $1,788,000 | $1,840,000 | 16 | 4 | 2|0 | 1,606 | 69 |
| 4301 Watson Circle | $1,799,800 | $1,765,000 | 22 | 3 | 2|1 | 2,036 | 19 |
| 1700 Chestnut Street | $1,750,000 | $1,750,000 | 82 | 6 | 3|0 | 2,388 | 68 |
| 4372 Laird Circle | $1,649,000 | $1,689,000 | 7 | 3 | 3|1 | 1,657 | 18 |
| 812 Lansford Place | $1,529,950 | $1,680,000 | 8 | 4 | 3|0 | 1,676 | 31 |
| 928 Madeline Lane | $1,498,800 | $1,625,000 | 6 | 3 | 1|1 | 1,156 | 71 |
| 1267 Lafayette Street | $1,625,000 | $1,608,888 | 123 | 4 | 3|0 | 2,206 | 103 |
| 1111 Harrison Street | $1,599,999 | $1,600,000 | 7 | 4 | 2|0 | 1,991 | 124 |
| 611 Kiely Blvd | $1,649,000 | $1,580,000 | 28 | 4 | 3|0 | 1,785 | 68 |
| 1308 Rosalie Drive | $1,469,000 | $1,573,000 | 11 | 3 | 2|0 | 1,432 | 65 |
| 1752 Townsend Avenue | $1,299,000 | $1,560,000 | 7 | 3 | 2|0 | 1,080 | 69 |
| 1806 Henning Place | $1,475,000 | $1,500,000 | 5 | 3 | 2|1 | 1,960 | 25 |
| 2566 Dixon Drive | $1,549,000 | $1,500,000 | 23 | 3 | 2|0 | 1,166 | 68 |
| 2562 Scanlan Place | $1,498,888 | $1,465,000 | 7 | 3 | 2|0 | 1,340 | 66 |
| 2464 Glendenning | $1,295,000 | $1,455,000 | 7 | 3 | 2|0 | 1,130 | 68 |
| 2887 Kearney Avenue | $1,100,000 | $1,350,000 | 6 | 3 | 1|1 | 1,034 | 65 |
| 1387 Madison Street | $1,349,000 | $1,349,000 | 24 | 3 | 1|1 | 1,144 | 71 |
| 3546 Benton Street | $1,280,000 | $1,275,000 | 19 | 3 | 2|0 | 1,336 | 67 |
| 1723 Laine Avenue | $998,000 | $1,212,000 | 7 | 3 | 1|0 | 1,086 | 71 |
| 720 Woodhams Road | $1,260,000 | $1,190,000 | 6 | 3 | 1|0 | 900 | 68 |
| 2233 Benton Street | $1,125,000 | $1,158,000 | 15 | 3 | 1|0 | 1,025 | 73 |
| 2111 Monroe Street | $1,100,000 | $1,118,000 | 3 | 3 | 1|0 | 985 | 69 |
Santa Clara Housing Market Archive